Elegant, functional design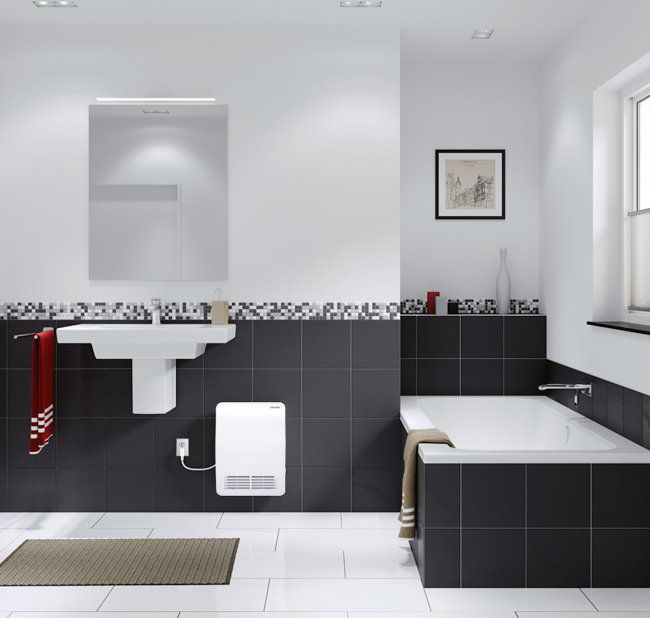 The CK Plus is an elegant surface-mount heater, perfect anywhere quick heat is needed. Designed and made in Germany, this quiet fan heater quickly warms an area or maintains a comfortable temperature. The built-in fan is extremely quiet in operation at only 48 dB(A). The thick aluminum face stays cool to the touch. Perfect for both retrofit and new construction, the European downdraft design heats a space evenly.
Adjustable thermostat with frost protection
A thermostat with an adjustable knob for setting temperature is located on the right side of the CK. In rooms larger than 215 sq. ft., the CK Plus can be operated through a conventional wall-mounted room thermostat.
The CK Plus frost-protection setting will maintain above-freezing temperatures in an appropriately sized space.
Flexible installation options
CK Plus heaters easily replace older flush-mount heaters and are ideal for bathrooms, basements, offices, playrooms, 3-season porches, cabins, campers or RVs, and mobile homes. If desired CK Plus models may be wired for a remote line voltage thermostat.