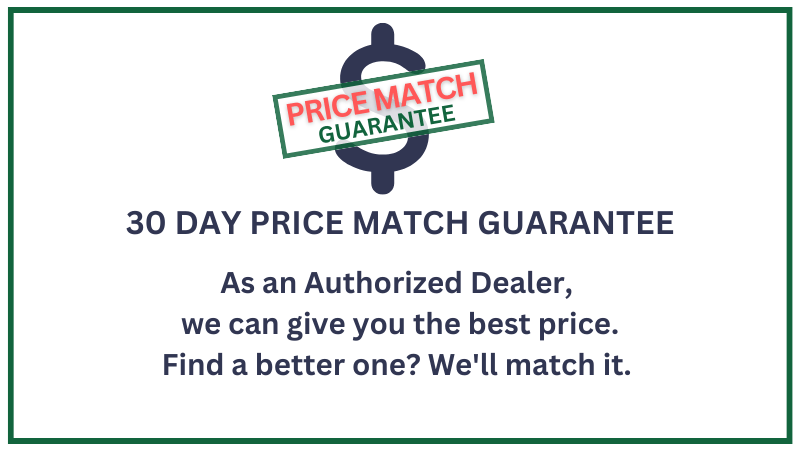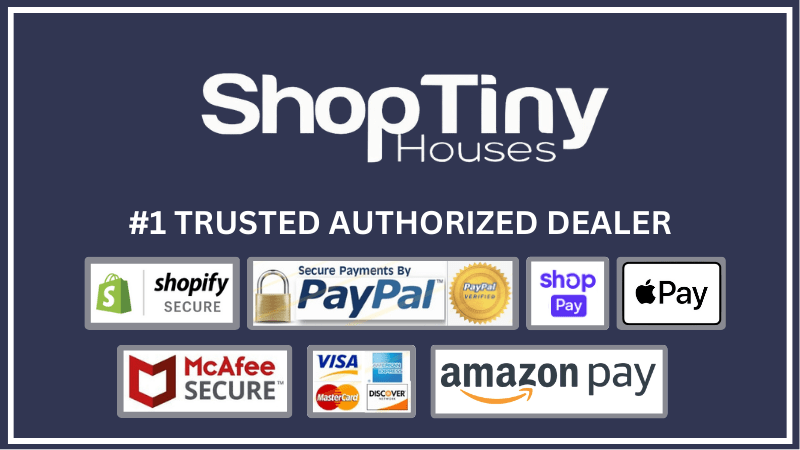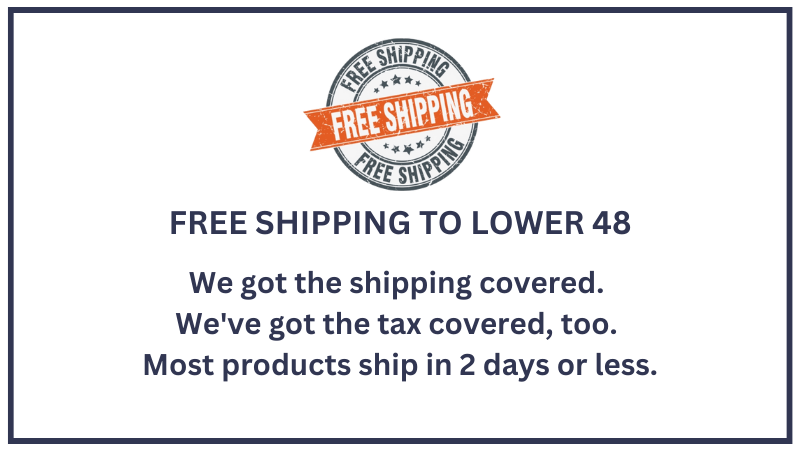 Sun-Mar Centrex 1000 Low-Flush Central Composting Toilet System
The Sun-Mar Centrex systems offer all the benefits of a modern waste composting system while keeping the look and feel of a more traditional toilet in the bathroom.
The Centrex 1000 is designed for use with the following small footprint, low-flush toilets.
Model 510 Plus

Model AM Style II
Unlike self-contained composting toilets, this system is able to support as many toilets as you like. The limitation is how many people are using the toilets.
The Centrex 1000 model is best suited for seasonal or vacation use and is capable of supporting 3 adults full time or a family of 5 part time. Typically able to hold compost for a full season and only requires emptying in the spring!
For a ready to install system -  be sure to include one of the low flush toilets!
Sun Mar Centrex 1000 Full Time and Part Time User Capacities
What's Included in Sun-Mar Centrex 1000 Toilet System
Centrex 1000 Unit
Owner's Manual
Warranty Card
Rake
2" ABS Vent Pipe 30"L (Qty:6)
4" Diffusor
Hardware Kit
1" Flexible Drain Hose (8' Long)
Compost Sure Blue(1 Bag)

Not included**: 3" plumbing pipe and fittings needed to connect a 1 pint flush toilet to a central composting unit.
Sun-Mar Centrex 1000 Toilet Dimensions
Height & Depth: 28" x 32.5"
Width & Clearance for Turning Handle: 22.5" x 24.5"
Weight: 50lbs
Depth required for Drawer Removal: 46.25"
Sun-Mar Centrex 1000 Toilet Electrical Specs
Max Amps: 2.5
Fan Watts: 35
Heater Watts: 260
Avg Power Usage in Watts: 150
Sun-Mar Centrex 1000 Toilet Optional Upgrades
Toilet Model 510 or AM Style II
Toilet Model 510 or AM Style II & Compost Sure Blue (Case of 5)
Want To Learn More About Compost Toilets?
Be sure to check out our book! Just released, The Ultimate Composting Toilet Guide - Everything You Need to Know About Composting Toilets.
 Sun-Mar Centrex 1000 Toilet Real World User Video

Free Shipping Promotion:
Shipping costs for our business are typically around $10 for accessories can range and up to $450 for larger items.  However, for a limited time only, we are offering free shipping on all products to the lower 48 states in the U.S.. No minimum order required!
If you would like an order shipped to anywhere else in the world, please email us at sales@ShopTinyHouses.com, and we will gladly work something out with you!
ShopTinyHouses.com reserves the right to cancel this offer at anytime
Order Confirmation:
After you place your order, you will receive a confirmation email.  This means that we have received your order in our system.  As soon as we receive your order, we automatically reach out to our suppliers to confirm that it is in stock and ready for shipment.  If your item happens to be on backorder, or is otherwise unavailable, we will let you know via email.  Once your item(s) are available for immediate shipment, we will ship the order.
Order Shipment:
Your order will ship within the lead time we have posted on the product page.  We will email you tracking information within 24 hours of your order leaving the warehouse.  If you do not receive tracking information from us by 3 days after the lead time posed on the product page has elapsed, feel free to follow up with us at sales@ShopTinyHouses.com.
Most orders will be shipped by FedEx or UPS. Small items may be delivered by the US Postal Service or by the US Postal Service via FedEx Smartpost or UPS Surepost. Larger items may be delivered via FedEx Ground, FedEx Home Delivery, UPS Ground, or Truck Freight. Items shipping via Truck Freight are clearly marked on our website and catalog. Some special orders may require 2 to 6 weeks depending on the item.
Some large or heavy items require additional shipping and handling charges due to the bulky nature of these products. If an item requires additional shipping and handling charges we will clearly mark this requirement on our website and in our catalog. In most cases, we charge a "flat" rate to ship these items.
Free shipping applies to orders totaling over $99 shipped to a final destination within the contiguous 48 states of the United States. Certain items do not qualify for free shipping regardless of order total. Items that do not qualify for free shipping will be clearly marked on our website. ShopTinyHouses.com reserves the right to cancel this offer at anytime. Delivery to rural or extended areas, special order, & Truck Freight shipments may take extra days to arrive. Please call (888) 467-5447 for details.
International Orders:
International Orders (except Canada) require special processing. When you are entering an International Order, please complete all the necessary information. We will get a shipping quote from one of our International shippers. We will contact you with the final charges for approval. The order will not be shipped or charged unless it is confirmed by you. Please note: You will be responsible for any applicable taxes and/or duties that will need to be paid upon delivery.
Canadian Orders: We do not ship directly to Canada, however, we will ship to a US-based freight forwarder of your choice! We recommend you first contact the desired freight forwarder to obtain their shipping and receiving processes. You will be responsible for all duties and tariffs on Canadian shipments, along with coordinating with the freight forwarder for delivery to final destination. Please call (888) 467-5447 for assistance, otherwise enter the shipping address provided by your US-based freight forwarder.
Damages:
ALL SHIPMENT SHOULD BE INSPECTED AT THE TIME OF DELIVERY. DAMAGED PACKAGES SHOULD BE REFUSED. If you notice any damage, you should note it on the freight bill when signing for delivery.  If your product is defective or sustains damage during shipping, please contact us at sales@ShopTinyHouses.com right away. Remember to keep all the original packaging for any items that need to be returned. All returns need to be authorized by our customer service department prior to being processed.
If delivered by Truck Freight, please contact the freight carrier at the phone number on the carrier's bill. After contacting the carrier, please call ShopTinyHouses.com Customer Service at (888) 467-5447 for further assistance with the damaged shipment. Please note, signing for your delivery without noting any damages or inability to inspect the delivery on the relevant paperwork legally states that you have received your freight in good condition and ShopTinyHouses.com cannot be held liable for any damages, missing pieces, etc. that may be incurred as a result of this decision. Leaving a note or instructions for the driver is considered to be the same as signing for your products in good condition. If you authorize the freight company to leave freight without a signature, ShopTinyHouses.com cannot be held liable for any damages, missing pieces, etc. that may be incurred as a result of this decision. If you choose to sign for a visibly damaged please note on the relevant paperwork that you are signing for a damaged package; however, ShopTinyHouses.com cannot be held liable for any damages or missing pieces for accepted via signature delivery.
Cancellations & Refunds:
To cancel an order, reply to the confirmation email you received when you placed your order online. Just tell us why you need to cancel and we will process it as soon as we can.  All orders canceled after 48 hours are subject to a $50 administration fee, regardless of whether your order has shipped.  If you order has shipped, you will also be responsible for return shipping charges. Refunds will be issued to the credit card that you used when placing your order minus a 10% restocking fee.*
How do I return a product?
If you want to return an item, please send an email to Returns@ShopTinyHouses.com.
Returns will only be accepted within 30 days** of the receipt of your product.  The product must be returned unused in the original packaging.
We do not accept returns of used products.  You should also provide us with a receipt of your purchase and a reason for returning the item.
Please note that you cannot return an item without a valid return authorization number.
You (the customer) are responsible for return shipping to the address given at the time you receive your RMA. In addition, there will be a 10% restocking fee on all returned products.
Upon receiving and inspecting the returned product, ShopTinyHouses.com will issue a refund for the full amount (minus restocking fees) to the credit card used for the purchase only.
 * A 20% re-stocking fee will be applied for all Aqua2Use and Dry Flush products
** For all Emergency Water Well products, the item must be returned within 10 days for receiving the product. All other conditions above apply. 
Our installation will be on a concrete slab. The instructions tell state that the drum unit is to be installed BELOW the toilet. Is it possible to install the toilet on a slab and connect the drum about 2 ft outside the bathroom wall in a location abut a foot below the bathroom floor surface?

When installing the waste pipe from the toilet to the unit: 
1. The pipe should be either 45 ° or vertical (if composting unit is directly
below toilet), or at a 2-3 ° angle (1/8"-1/4" or 3-13mm drop per foot
maximum) so that the waste travels with the liquid.

2. Pipe should not slope upwards at any point.

3. Connections should be snug so that waste does not cause blockage.

4. It is recommended that the waste pipe be no longer than 15 feet (460cm)
without installing a clear out port(a Y fitting with screw on end cap) near
the toilet to provide easy access should it be required. 

So as long as it is at the incline downwards from the toilet to the drum it as indicated by the Centrex installation requirements it should be fine.
very happy
Installed in small vacation cabin and it works perfectly.