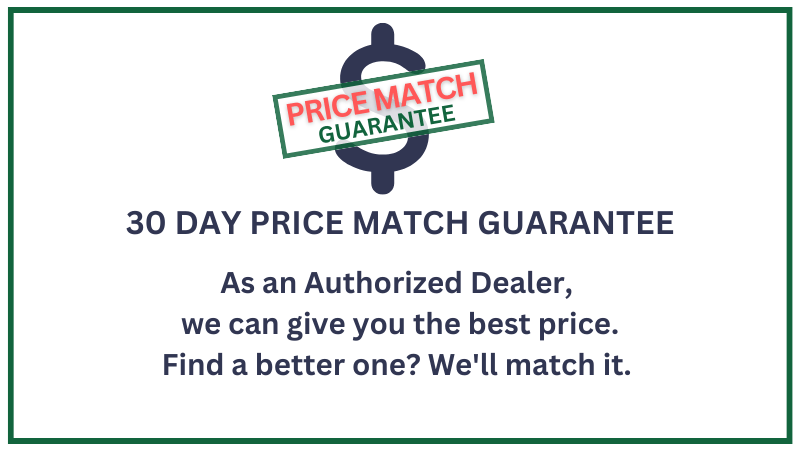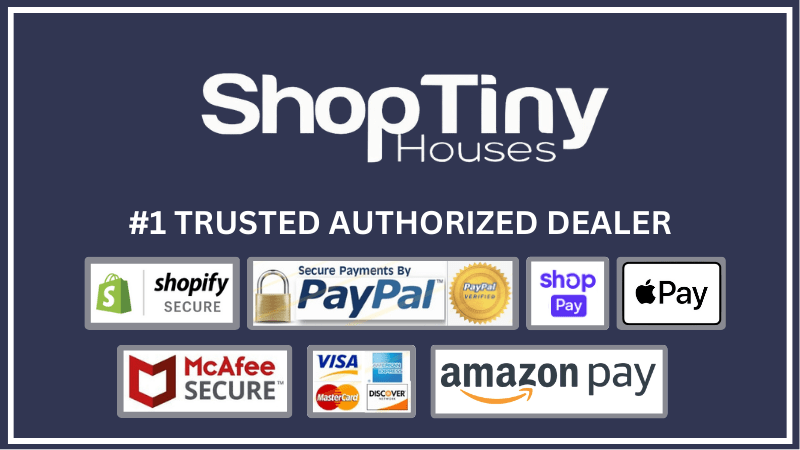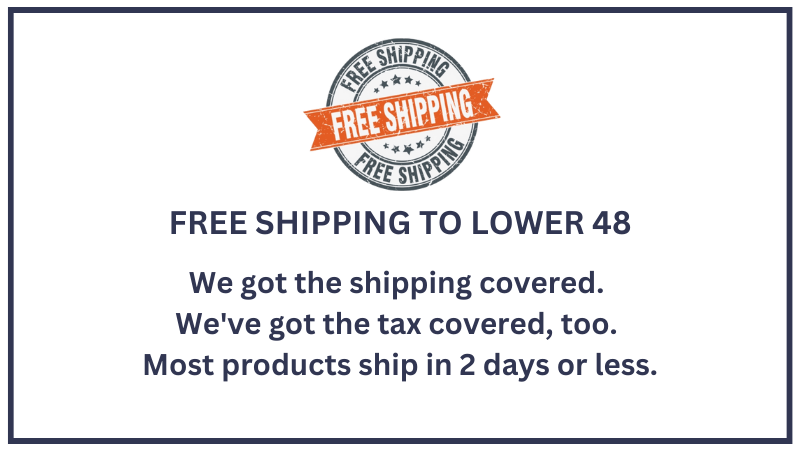 Precision Temp RV 550 Tankless Wall Vented Water Heater
The RV-550 tankless, wall vented water heater is best suited for cabins, RVs, and tiny homes. A truly four-season, tankless water heater that requires venting through a side wall.
Hot Water Any Time, Any Season
The PrecisionTemp RV-550 tankless water heater uses the patented VariFlame Control technology to deliver endless hot water to your cabin or tiny home.


Never again will you have to wait for a small water tank to refill or reheat. No more quick or half cold showers. Whether you're just one person or a whole family, endless hot water is there for you each and every time you need it.
The Proof is in the POWER
With 55,000 BTUs—the highest hot water output in the industry—and built-in freeze protection, the RV-550 delivers on-demand, continuous hot water.

The RV 550 tankless water heater operates only when hot water is turned on, and the VariFlame control system keeps the water temperature constant, regardless of the flow rate or incoming water temperature.
Would you prefer a floor vented model?  Check out the Precision Temp RV 550 NSP
More Hot Water. Less Propane.
Up to 50% less propane usage compared to traditional tank water heaters, the 55,000 BTU RV-550 produces more hot water while using less propane.
How Precision Temp RV 550 Water Heater works 
Precision Temp RV 550 Features
Never run out of hot water again!
Takes up half the space and weighs one-third as much as a ten-gallon tank
No pilot light and very high efficiency
Straightforward installation
Reliable, proven VariFlame technology control system
To winterize, just open a valve and it drains in seconds. There is no need for a bypass kit. Or you can add antifreeze, but don't buy extra—it holds less than a pint.
Stainless steel construction
Precision Temp RV 550 Specifications
Type: Tankless propane-fired water heater with full gas modulation. Power-vented sidewall penetration and cold weather protection.
Dimensions: 13.5″ wide x 13.5″ deep x 14.25″ high
Weight: 32 pounds
Capacity: 55,000 BTUs max input (88°F temperature rise / gal / minute)
16,000 BTUs min input (26°F temperature rise / gal / minute)
Venting: Power-vented sidewall penetration.
Construction: Galvanized case with perforated mounting flanges for original equipment or aftermarket sidewall penetration.
Access door is painted aluminum.
Head exchanger: Solid copper.
Gas train: Stainless flame strips with aluminized steel bodies.
Fuel: Propane
Water Temperature: Infinitely adjustable.
Controls: Gas modulation valve assembly initiates spark ignition and varies gas input based on water flow rate, controlling water outlet temperature.
Safety Features: Pilotless ignition, completely dormant until water flow is initiated.
ECO high temperature limit switch.
Instant flame-proofing by flame rectification.
Pressure relief valve.
Certified to ANSI Z21.10.3 / CSA 4.3 Standards
Full 2 Year Warranty Included
Disclaimer:  Due to continuous product improvement, PrecisionTemp reserves the right to change specifications at any time.
Free Shipping Promotion:
Shipping costs for our business are typically around $10 for accessories can range and up to $450 for larger items.  However, for a limited time only, we are offering free shipping on all products to the lower 48 states in the U.S.. No minimum order required!
If you would like an order shipped to anywhere else in the world, please email us at sales@ShopTinyHouses.com, and we will gladly work something out with you!
ShopTinyHouses.com reserves the right to cancel this offer at anytime
Order Confirmation:
After you place your order, you will receive a confirmation email.  This means that we have received your order in our system.  As soon as we receive your order, we automatically reach out to our suppliers to confirm that it is in stock and ready for shipment.  If your item happens to be on backorder, or is otherwise unavailable, we will let you know via email.  Once your item(s) are available for immediate shipment, we will ship the order.
Order Shipment:
Your order will ship within the lead time we have posted on the product page.  We will email you tracking information within 24 hours of your order leaving the warehouse.  If you do not receive tracking information from us by 3 days after the lead time posed on the product page has elapsed, feel free to follow up with us at sales@ShopTinyHouses.com.
Most orders will be shipped by FedEx or UPS. Small items may be delivered by the US Postal Service or by the US Postal Service via FedEx Smartpost or UPS Surepost. Larger items may be delivered via FedEx Ground, FedEx Home Delivery, UPS Ground, or Truck Freight. Items shipping via Truck Freight are clearly marked on our website and catalog. Some special orders may require 2 to 6 weeks depending on the item.
Some large or heavy items require additional shipping and handling charges due to the bulky nature of these products. If an item requires additional shipping and handling charges we will clearly mark this requirement on our website and in our catalog. In most cases, we charge a "flat" rate to ship these items.
Free shipping applies to orders totaling over $99 shipped to a final destination within the contiguous 48 states of the United States. Certain items do not qualify for free shipping regardless of order total. Items that do not qualify for free shipping will be clearly marked on our website. ShopTinyHouses.com reserves the right to cancel this offer at anytime. Delivery to rural or extended areas, special order, & Truck Freight shipments may take extra days to arrive. Please call (888) 467-5447 for details.
International Orders:
International Orders (except Canada) require special processing. When you are entering an International Order, please complete all the necessary information. We will get a shipping quote from one of our International shippers. We will contact you with the final charges for approval. The order will not be shipped or charged unless it is confirmed by you. Please note: You will be responsible for any applicable taxes and/or duties that will need to be paid upon delivery.
Canadian Orders: We do not ship directly to Canada, however, we will ship to a US-based freight forwarder of your choice! We recommend you first contact the desired freight forwarder to obtain their shipping and receiving processes. You will be responsible for all duties and tariffs on Canadian shipments, along with coordinating with the freight forwarder for delivery to final destination. Please call (888) 467-5447 for assistance, otherwise enter the shipping address provided by your US-based freight forwarder.
Damages:
ALL SHIPMENT SHOULD BE INSPECTED AT THE TIME OF DELIVERY. DAMAGED PACKAGES SHOULD BE REFUSED. If you notice any damage, you should note it on the freight bill when signing for delivery.  If your product is defective or sustains damage during shipping, please contact us at sales@ShopTinyHouses.com right away. Remember to keep all the original packaging for any items that need to be returned. All returns need to be authorized by our customer service department prior to being processed.
If delivered by Truck Freight, please contact the freight carrier at the phone number on the carrier's bill. After contacting the carrier, please call ShopTinyHouses.com Customer Service at (888) 467-5447 for further assistance with the damaged shipment. Please note, signing for your delivery without noting any damages or inability to inspect the delivery on the relevant paperwork legally states that you have received your freight in good condition and ShopTinyHouses.com cannot be held liable for any damages, missing pieces, etc. that may be incurred as a result of this decision. Leaving a note or instructions for the driver is considered to be the same as signing for your products in good condition. If you authorize the freight company to leave freight without a signature, ShopTinyHouses.com cannot be held liable for any damages, missing pieces, etc. that may be incurred as a result of this decision. If you choose to sign for a visibly damaged please note on the relevant paperwork that you are signing for a damaged package; however, ShopTinyHouses.com cannot be held liable for any damages or missing pieces for accepted via signature delivery.
Cancellations & Refunds:
To cancel an order, reply to the confirmation email you received when you placed your order online. Just tell us why you need to cancel and we will process it as soon as we can.  All orders canceled after 48 hours are subject to a $50 administration fee, regardless of whether your order has shipped.  If you order has shipped, you will also be responsible for return shipping charges. Refunds will be issued to the credit card that you used when placing your order minus a 10% restocking fee.*
How do I return a product?
If you want to return an item, please send an email to Returns@ShopTinyHouses.com.
Returns will only be accepted within 30 days** of the receipt of your product.  The product must be returned unused in the original packaging.
We do not accept returns of used products.  You should also provide us with a receipt of your purchase and a reason for returning the item.
Please note that you cannot return an item without a valid return authorization number.
You (the customer) are responsible for return shipping to the address given at the time you receive your RMA. In addition, there will be a 10% restocking fee on all returned products.
Upon receiving and inspecting the returned product, ShopTinyHouses.com will issue a refund for the full amount (minus restocking fees) to the credit card used for the purchase only.
 * A 20% re-stocking fee will be applied for all Aqua2Use and Dry Flush products
** For all Emergency Water Well products, the item must be returned within 10 days for receiving the product. All other conditions above apply. 
You show the dimensions of the hot water heater but what is the dimensions of the exterior cover? My hole in the RV is bigger then the hot water heater and I need to know if the cover will cover the rest of the opening.

17.625" high by 18" wide

Have a 10 gallon subanana hot water tank would it fit in the side opening or would same changes need to be made

I am unsure of that brand and the dimension of it but the rough opening for the wall vent Precision Temp RV550 is 14.25" min. - 16.5" max High, 13.5" min - 17.25" max Wide, 17" min Deep.

What is the max gallons per minute. and still have good hot water

The 550-EC and 550NSP-EC can raise water temperature 88 degrees per gallon per minute (GPM).  Most RV's and Tiny Homes flow a max of about 1.5 GPM.  (Note:  If they have a pump  the pump with have a flow rate much higher than that, but that is an 'open flow' flow rate.  Once the water goes through the pipes it will be slower.)  At 1.5 GPM a full hot shower (104 – 105) will be had as long as the incoming water temperature is at least 39 degrees.  Of course below 33 degrees the water is ice so 39 is extremely low.

Is this a drop in replacement for the older RV 500? I.e. Fits the same opening in the RV wall and needs no reconfiguration of connections.

The RV 550 Wall Vent is a drop in replacement for the RV 500. It fits into the same opening as the RV-500. The doors on each are different so they are not interchangable. The gas line is in the same spot. The water lines, however, are reversed with the 550 having cold on the bottom on hot on the top. Also the 550 bottom connection (cold) is more centered. Most water lines are flexible so there shouldn't be any issues with connecting them.

how dose one set the water temp for hotter water

Outlet water temperature can be adjusted by turning the "Summer / Winter" up 1/4 turn. Full vertical is the warmest position and full horizontal is the coolest position.

What is the water flow requirements for this unit?

The minimum water requirement is .5GPM
Precision Temp RV 550 Tankless Water Heater - Wall Vent
Precision temp RV 550
It came in great time and was undamaged! Exactly what I had ordered and fit right in as a replacement! Very happy!
Y'all have been great.
The unit is installed in our 1996 Airstream, fits good, waiting to plumb it later in our renovation. We just purchased a Nature's Head from y'all, it's on the way! Thank you.
Amazing Precision Temp RV 550 Tankless Water Heater!!!!!!!
This is the second Precision Temp RV 550 Tankless Water Heater I've purchased. I had a smaller 27' trailer. Worked great! I just upgraded to a Grand Design 380FL and put this puppy in. Love my new rig even more. My four kids and my beautiful wife can all take back to back showers! It fit perfect replacing the Grand Design Electric/Gas water heater!