Head to Head Mini Guide: Laveo by Dry Flush vs. Separett Villa 9215
Welcome to ShopTinyHouses' Head-to-Head Mini Guide series where we pit two respected toilet brands against one another and compare their pros and cons to help you make a better decision.

Today, we're looking at two well-known units, the Laveo by Dry Flush and the Swedish-born Separett Villa 9215. They are pretty different beyond a handful of functional similarities.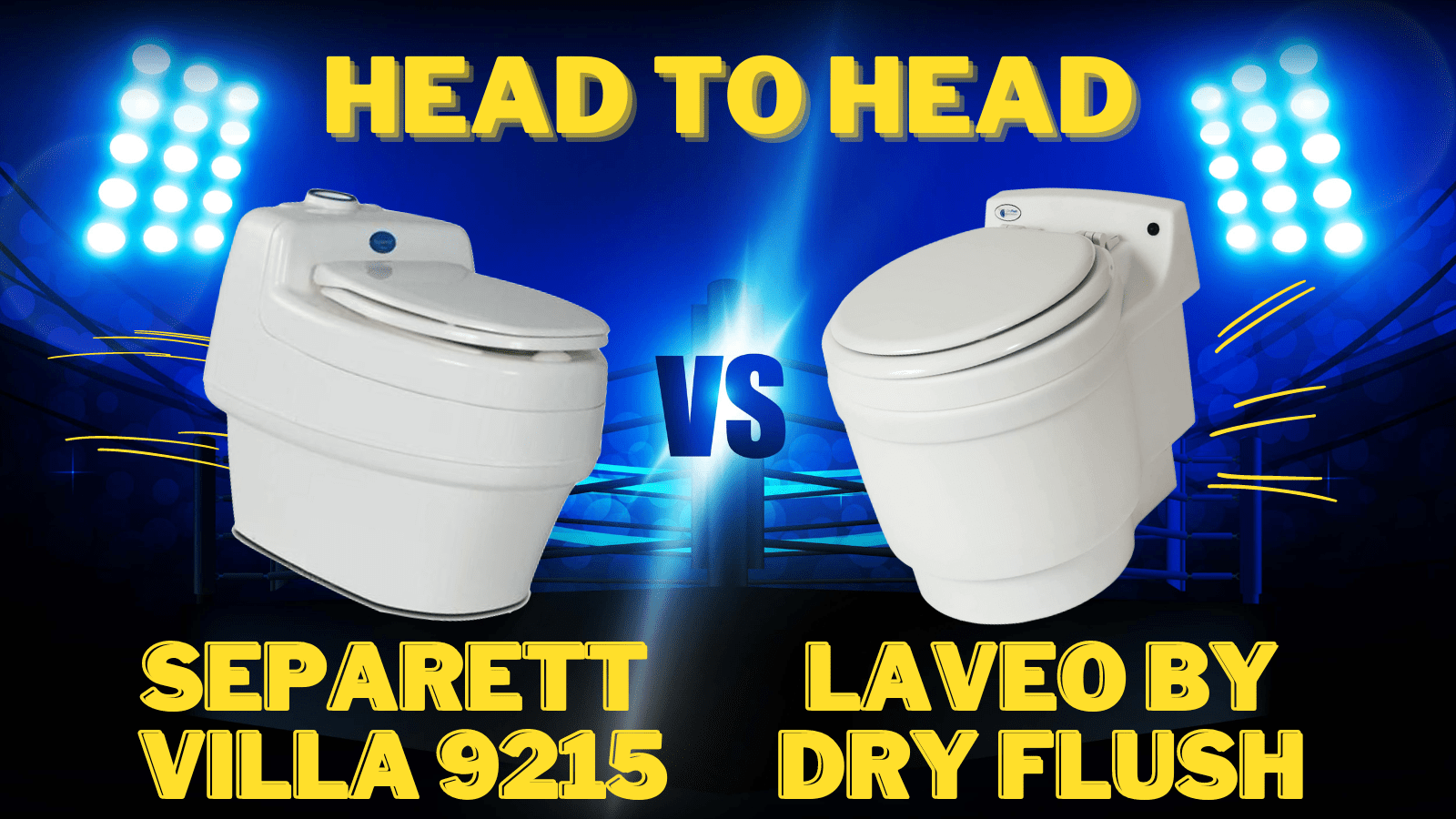 One big similarity is how well-respected and reviewed they are. Separett has been making eco-friendly toilets for over 45 years and Dry Flush is considered one of the most reputable waterless toilet brands on the market.

These two toilets have their strengths and weaknesses, and only one will likely meet your specific needs.

Links to learn even more are at the end of this guide. Click here to go back to the full Head to Head comparison guide list.

Both toilets are ready in the ring (bowl?), so ding that bell and let's get to it.


The Similarities:
Both toilets are completely waterless.
Both use an internal bagging system to capture waste.
Both manufacturers are well-respected in the industry and sold globally.
Both will work in many locations and applications: tiny homes, cabins, off-grid installs, rvs, workshops, basements, garages, and more.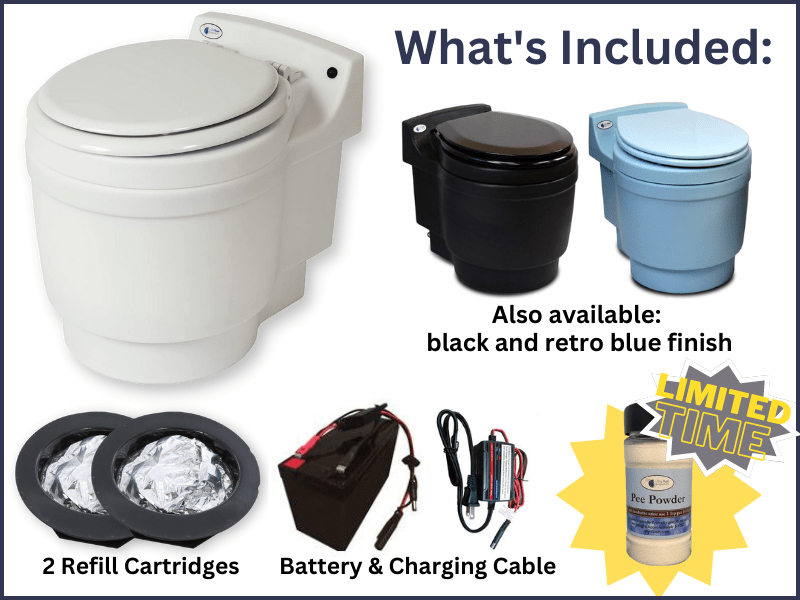 The Laveo by Dry Flush is a fully self-contained waterless "dry flush" toilet. It has a patented sealing technology to keep waste contained and odor-free, making it safer and cleaner than traditional waste disposal methods.

With no tanks or chemicals to worry about, the Dry Flush is also incredibly easy to install and maintain, making it the perfect choice for busy travelers who want to spend more time exploring and less time managing waste.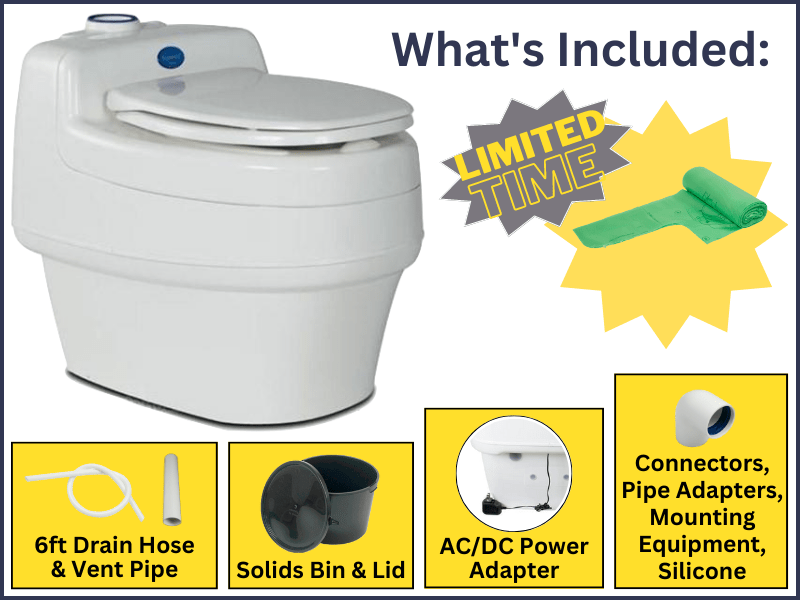 The Villa 9215 is Separett's most recent composting toilet with significant tech upgrades. The urine-diverting system keeps liquids and solids separate to eliminate smell and make emptying a snap.

The urine separation process uses an external drain rather than storing liquids inside the toilet. This gives it a larger solids holding capacity than the Dry Flush. Plus, Separett's biodegradable bags make emptying a breeze.


Biggest Pros
Dry Flush: Easy (install, use, & empty)
Simply the easiest toilet to install and to use. It arrives to your door ready to use and you flush with a push of a button. Extremely versatile and the most portable "no smell" toilet available.
Separett: Capacity & Ease of Use
No hand cranking needed as the bin isn't used for long-term composting. The urine-diversion process increases solid holding capacity (4-6 weeks depending on toilet paper use). It also is incredibly easy to empty and uses biodegradable bags.


Biggest Cons
Dry Flush: Replacement Cartridges
Each cartridge lasts for 15 flushes or up to 25 visits when using the Laveo Pee Powder. The bags are not compostable.
Separett: Installation & Versatility
Installation is more challenging than the Dry Flush, but comes with all parts necessary. Because it uses an external drain line, Separett works best in tiny homes, cabins, rvs, and off grid settings, but is not as versatile nor portable as the Dry Flush.


Which is the best? Just tell me!
WHY you should get the Laveo by Dry Flush:
Get the Dry Flush because you need a go-anywhere toilet that is incredibly easy to install, perfect for unlimited applications, completely hygienic with patented anti-smell sealing tech, takes just seconds to empty, and push-button simple to use.
WHY you should get the Separett Villa 9215:
Get a Separett Villa 9215 because you want a urine-diverting toilet with large holding capacity, strong fan venting to prevent smell, very simple to use and empty, and you plan to use it in only one place (like your Tiny Home, Cabin, or RV).
Where can I get it?
Lots of places, but we hope you'll consider us...
1-2 Day Shipping
Price Match Guarantee
Licensed Dealers on ALL Products
IMPORTANT: Wherever you buy, make sure it's from a licensed dealer so you know the warranty is valid and not a knockoff product.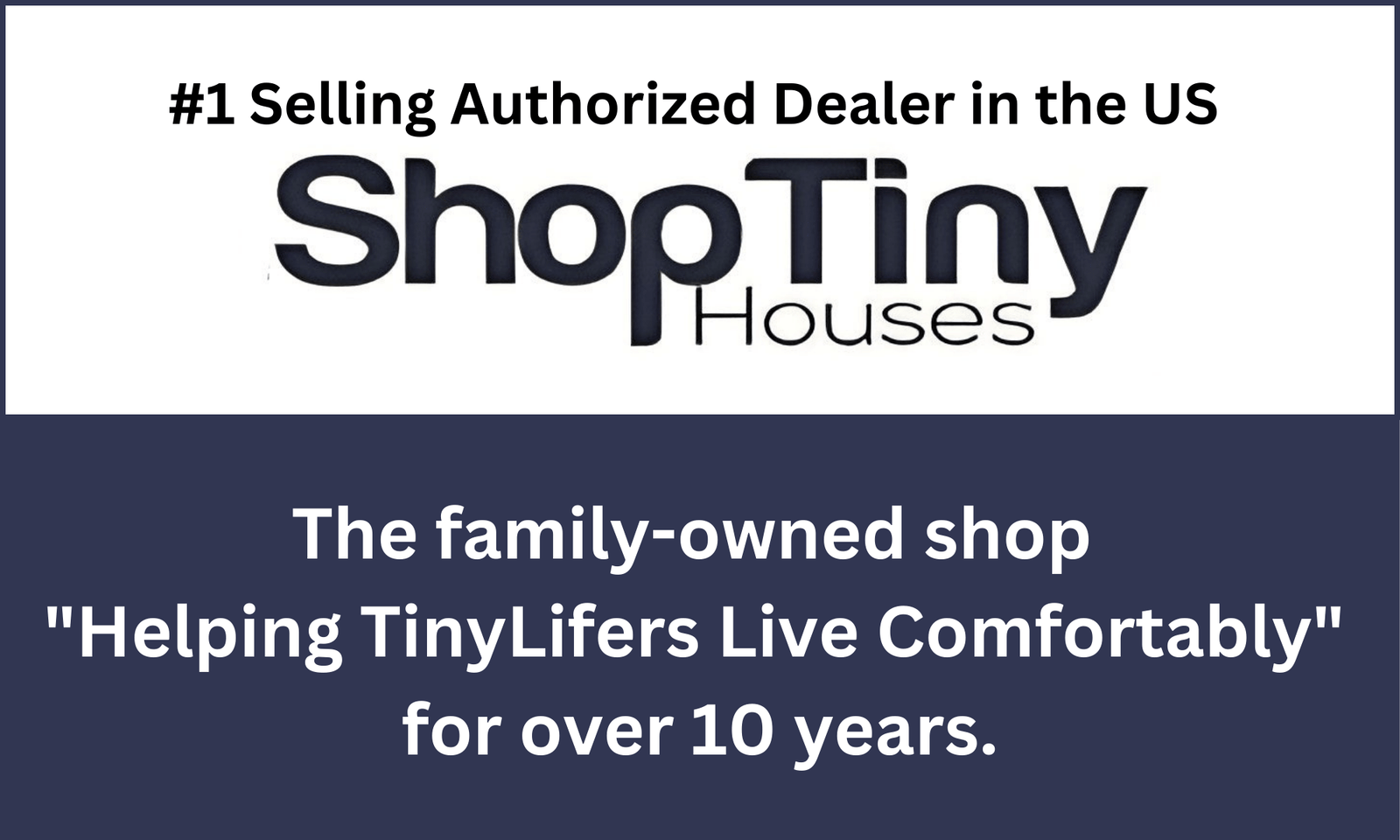 It's not about the sale for us...
For over 10 years, we have been the go-to Tiny Living experts. Our family-owned shop has a simple mission:

Help TinyLifers Live Comfortably.

We value transparency and want to help you find the right toilet that will make your life easier. Even if you don't buy from us, our friendly Midwest service is here to help answer your questions. Give us a call, text or email anytime.